I Live in the Twenty-first Century (after Richard Brautigan)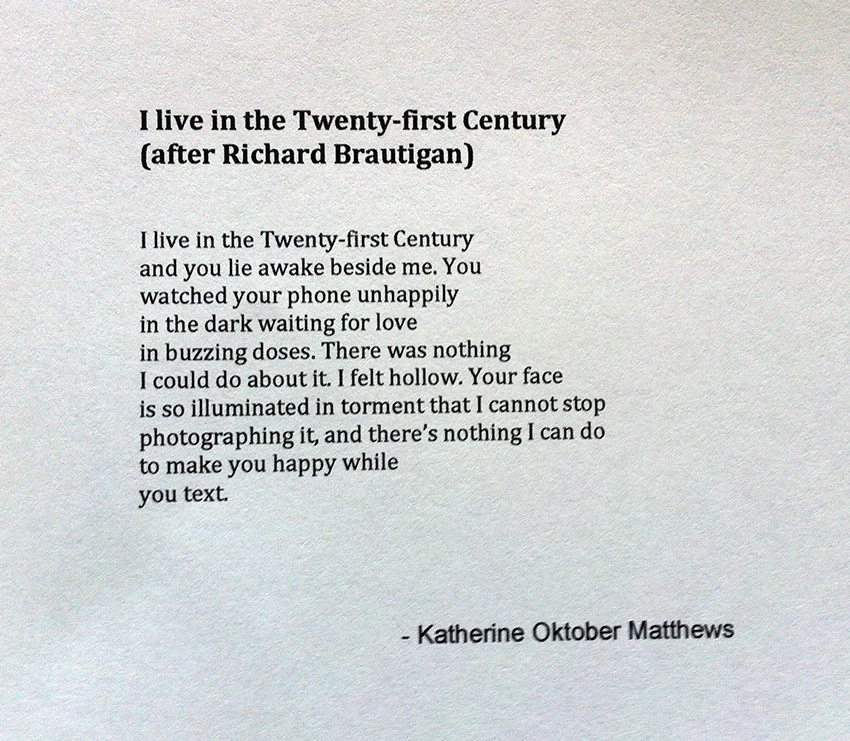 I live in the Twenty-first Century
and you lie awake beside me. You
watched your phone unhappily
in the dark waiting for love
in buzzing doses. There was nothing
I could do about it. I felt hollow. Your face
is so illuminated in torment that I cannot stop
photographing it, and there's nothing I can do
to make you happy while
you text.