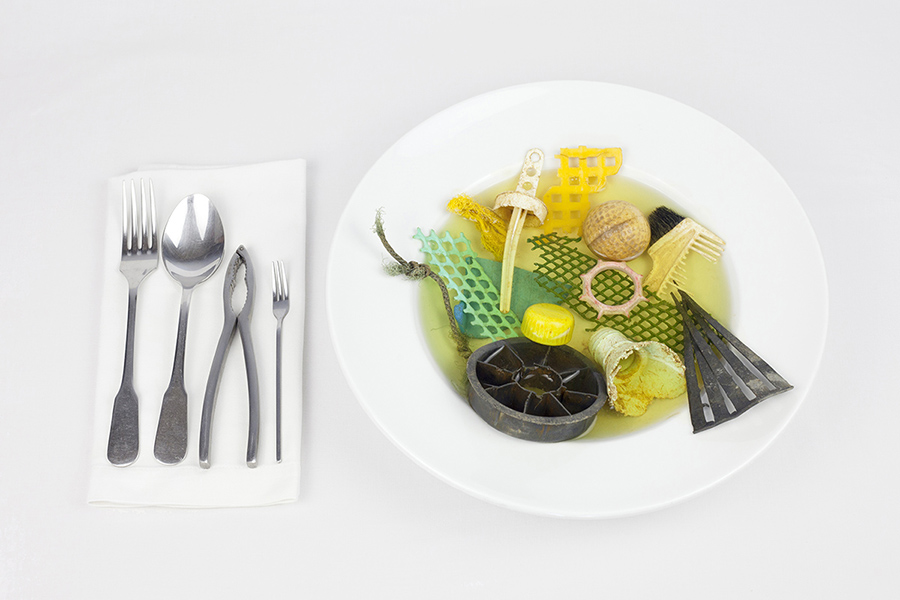 Sopa de Marisco (Seafood in a Clear Saffron Broth)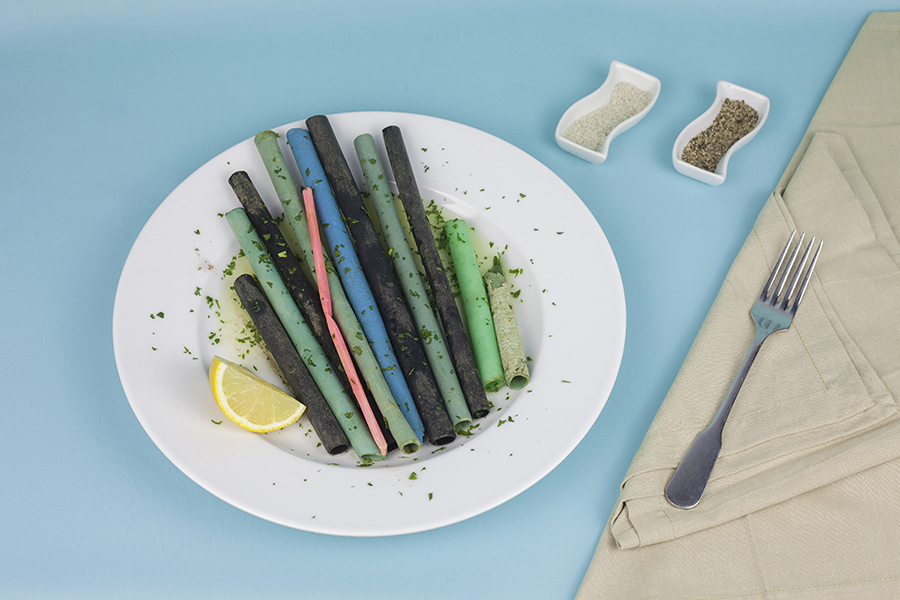 Razor Clams with White Wine Garlic and Parsley
Hake with Clams in a Salsa Verde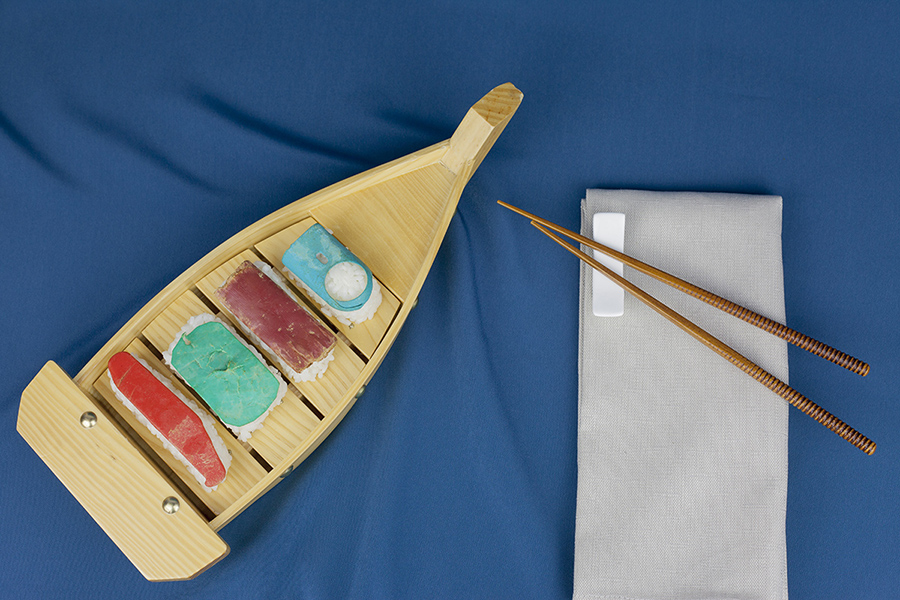 Nigiri selection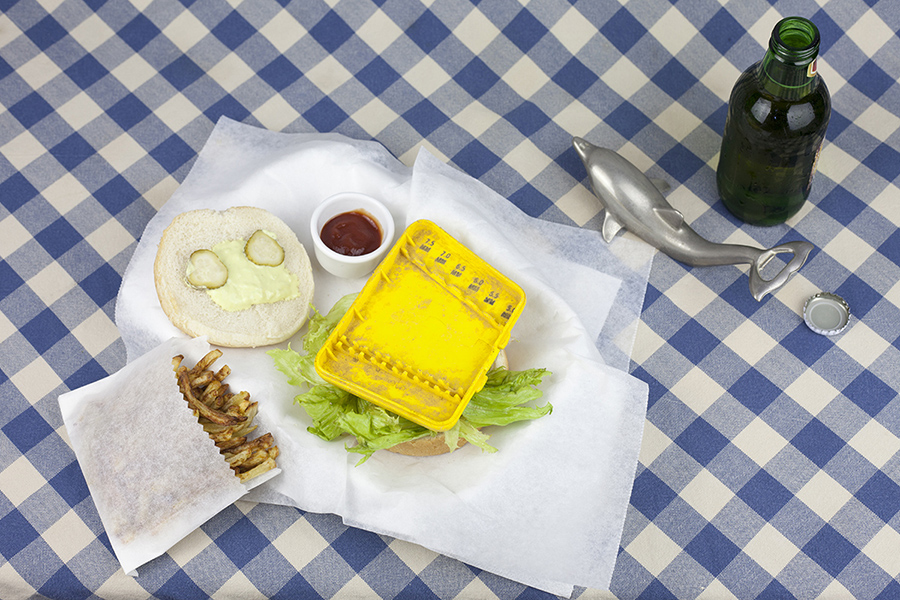 Fish Burger with Fries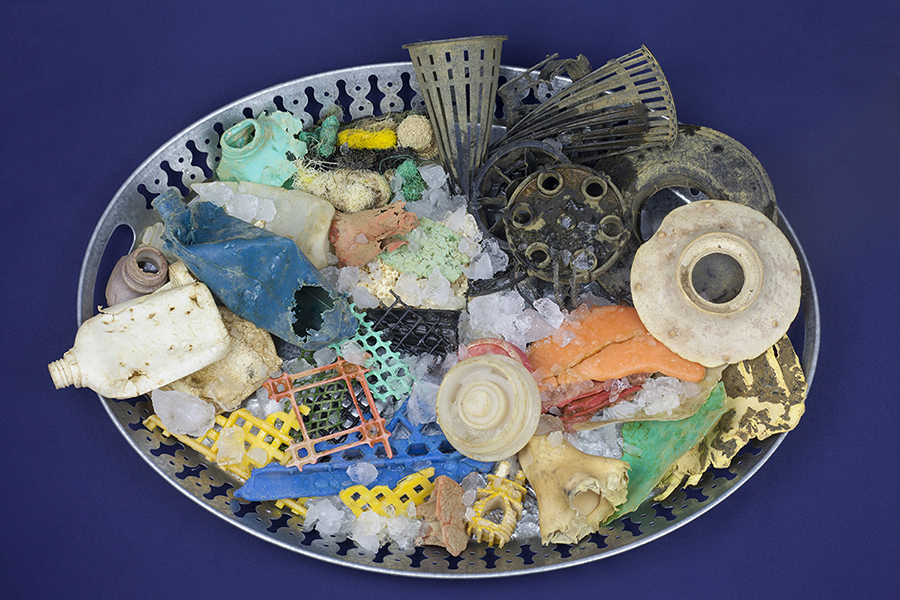 Plateau de Fruits de Mer (Seafood Platter)
The Ocean Cleanup: Fruits de Mer
A collaboration with Aaron Tighe from Circle of Misse
Fruits de Mer was produced in collaboration with executive chef Aaron Tighe, as an initiative of support for The Ocean Cleanup, during their crowdsourcing fundraiser in 2014.
I have followed the progress of The Ocean Cleanup with great interest -- the overwhelming amount of plastics in the ocean has become more and more of a grave concern, and I was incredibly impressed with the proposal that young Dutchman Boyan Slat presented in a TEDx talk in 2012. In June 2014, I saw the follow-up talk he gave in NY announcing the success of the feasibility study, and also saw that he'd launched a crowdsourcing campaign to raise enough money to take it into the implementation phase.
Inspired by this work and its potential, and with the desire to help spread the word, I got in touch with The Ocean Cleanup to ask if they had any plastics collected from the ocean that I could use towards a photography project. They agreed, and I picked up the plastics from their offices in Delft. It's then that I got in touch with Aaron Tighe of Circle of Misse, a friend who's an executive chef, and asked him if he would collaborate with me to produce this body of work.
The results you can see for yourself: we've prepared a 'menu' of six well-known fish dishes, with the exception that the fish has been replaced by oceanic plastic. Our goal is to strike home the dire consequences of polluting plastics, through an aesthetic, slightly absurd, and beautifully disgusting way. Shot from the 'diner's eye view', the meals sit in front of you ready to eat, and designed to look as authentic and delicious as possible... with the exception of the plastic, of course.
Donate now to The Ocean Cleanup. (N.B. Dutch residents can also claim the donation as tax deductible!)
Project Publications