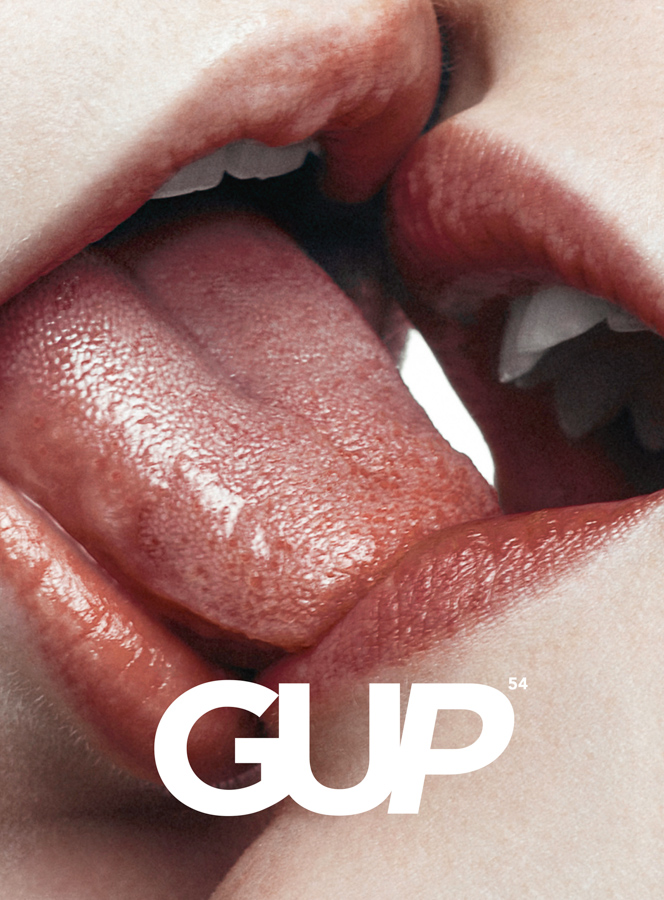 GUP#54, the Playful issue, hits streets in The Netherlands in August 2017, and will be finding its way around the world over the next 2-3 weeks. Amazing cover featuring a photo by 19-year-old (!) Nastia Cloutier-Ignatiev.
We of the photo world often find ourselves existing simultaneously at different points on the spectrum between work and play. Whether speaking of the practice of photo making, or about photos themselves, we can find ourselves asking: Is this playfully serious or seriously playful?
GUP#54 has the theme of Playful, and we seriously toy with the game of art photography. We've got an interview with Bego Antón about New Yorkers who dance with their dogs, and an interview with Yang Yuanyuan on photo studios that place you anywhere in the world. We also speak in an interview with Max Pinckers on his collaboration with Dries Depoorter to build a camera that only keeps your award winning photos. The issue features a special edition on the collaborative work of Miles Aldridge & Maurizio Cattelan, an article featuring the work of Martin Kollar, and a creative essay by our Editor-at-Large Erik Vroons featuring the work of four Dutch photographers.
Photographers highlighted in the magazine include Uroš Abram, Zackary Canepari & Jessica Dimmock & Landon Nordeman, Nastia Cloutier-Ignatiev, Bruno Metra & Laurence Jeanson, Tatewaki Nio, Daniel Temkin, and Juuso Westerlund, among others.
Cover art by: Nastia Cloutier-Ignatiev
More Info: