Katherine Oktober Matthews (b. 1980, USA) is an artist and author based in The Netherlands. Her project When I Think of Texas won first place in the GRID photofestival / Blurb Talent Award 2012, her self-published book I Love Animals (2017) was shortlisted for the Arles Photobook Award and selected for the Athens Photo Festival book exhibition. Her book Elsewhere, a photo | personal essay, is forthcoming.
In addition to her own creative practice, she is an authority in the international photography art world as an editor, journalist, and critic, most notably in her former role as Chief Editor of GUP Magazine. She is the author of Unique: Making Photographs in the Age of Ubiquity (2018), editor of the limited series Milk art journal, and a freelance mentor and consultant to working artists and creative entrepreneurs. She was described by journalist Manami Okazaki as being among "the most iconic 'toy camera'/ cult photographers" and by Life Framer as "a passionate thinker, and an advocate and champion for the photographic arts."
With a university degree in psychology and a work background in IT and the arts, she now works at the confluence of technology, psychology and expression. In 2017, she founded Riding the Dragon, an online platform dedicated to consolations on the challenge of creation, and in 2018, she launched the independent publishing imprint House of Oktober as well as Useful., an online platform of activities to explore meaning and fulfillment in the new world of automation and post-work. She aims to leave the world more beautiful, intelligent, and compassionate than how she found it.
Her text and images have been published in numerous books (including Toy Tokyo, Amsterdam… The Essence, NEW Dutch Photography 2012), journals (Mensa World Journal, Contact Sheet, VLAK, Analog Journal, KNiK), print magazines/newspapers (AmsterDO, TimeOut Amsterdam) and online platforms (Libération, Slate, John Adams Institute, New Dawn, TEDxAmsterdam, Versal Blog).
Interviews, articles and lectures
Resources about Katherine Oktober Matthews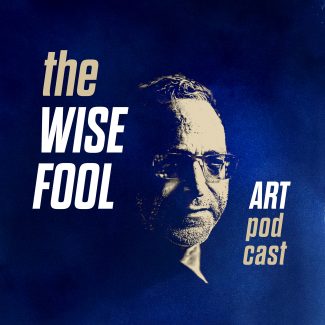 March 16, 2022
"People really love it when you make the same compromises that they do, because it justifies them." —Katherine Oktober Matthews (The Wise Fool Podcast, 2022)