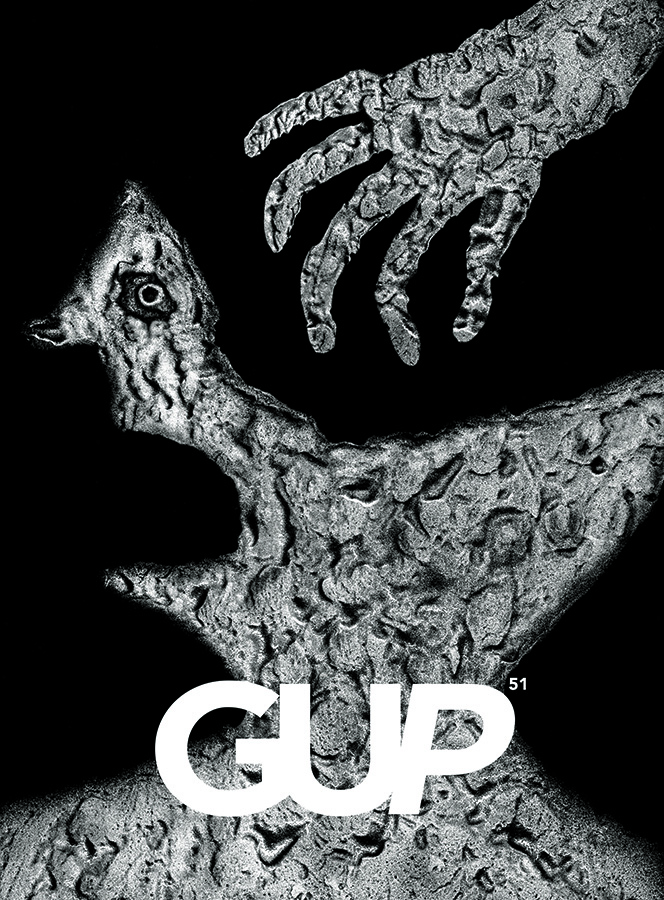 GUP#51, the Rituals issue, hits streets in The Netherlands on November 17, 2016.
Each morning we wake up, with countless possibilities of how to spend our conscious hours. And yet, there are some actions which we feel compelled to repeat, intentionally, rather than seeking out the new. Why? What is it that we generate in ourselves, in our existence and in our society that is richer when we perform rituals?
GUP#51 is all about Rituals, from small acts of leisure, to intensely physical experiences of pain or desire, to playful toying that engenders tribalism among equals or spiritual ceremonies that commune with the divine. We've got an interview with Dina Litovsky by Clemency Newman, an article by Nora Uitterlinden on how photographers are able to create new realities through fresh combinations, and a long-read article by Editor-at-Large Erik Vroons on the ritual of holiday pictures.
Photographers highlighted in the magazine include Roger Ballen, Julián Barón, Anaïs Boileau, Gohar Dashti, Arko Datto, Louis De Belle, Elizabeth Heyert, Zanele Muholi, Tomofumi Nakano, Per-Anders Pettersson, Daniel Schumann, and Corinne Vionnet, among others.
Cover art by: Roger Ballen
More Info: