Just released: Milk art journal, Vol.2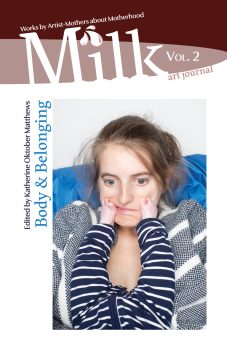 I'm so proud to announce the release of Milk art journal, Vol. 2! This one is themed "Body & Belonging" and features the work of 19 artists from 10 countries. It includes artworks by Mequitta Ahuja, Imogen Alabaster, Alejandra Alarcón, Clara Aldén, Jocelyn Allen, Julia Bollinger, Miriam Fabijan, Paola de Grenet, Ashley January, Kasey Jones, Takako Kido, Hilke Kurzke, Fani Parali; poetry by Christa Fairbrother, Faith Paulsen, Marin Smith, and J. Hope Stein; and interviews with Chelsea Conaboy and Cassie Arnold. The cover features a photograph by Jocelyn Allen.
Check it out on House of Oktober, available in ebook and as a physical book.