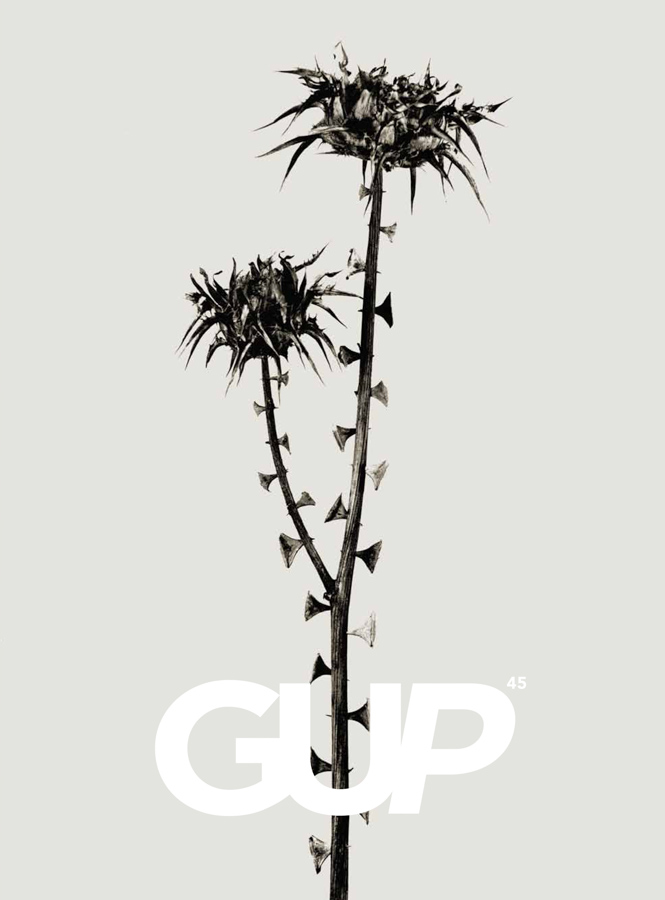 GUP#45, the Evolution issue, hits streets May 2015 and features an article by me on drone photography, Do Drones Dream of Simulated Celebrities?
"Change alone is unchanging," spoke the ancient Greek philosopher Heraclitus. And so it goes. Nearly 2500 years after his death, our world is incomprehensibly changed but the truth of his statement holds steady. In GUP#45, we look at the way things change over time: evolution. Whether the evolution of mankind, or ideas or photography, we observe the constant element of change.
This issue features an interview with Magnum photographer Alec Soth, who first achieved success through a self-published book but has gone on to produce many books through renowned publishing houses as well as his own company Little Brown Mushroom, a long-read article by Editor-at-Large Erik Vroons and an article by Lorne Darnell.
Additional photographers highlighted in the magazine include: Christian Berthelot, Regula Bochsler, Natan Dvir, Joan Fontcuberta, Dave Imms, IOCOSE, Brandon Juhasz, Yann Mingard, Fernando Moleres, Swen Renault, Jan Rosseel, Matthew Swarts, Danila Tkachenko, among others.
Cover art by: Joan Fontcuberta
More Info: